The best Plusnet broadband deals in May 2018
We used to think of Plusnet broadband as a growing force in the internet provider game. But with an ever growing awards cabinet and customer base, it can no longer be regarded as a precocious up and comer. And there's one very good reason why we often recommend it – Plusnet broadband deals are usually some of the cheapest on the market.
Plusnet has been around for well over a decade, but its growth to the upper echelons was given a boost when BT Broadband purchased it in 2007. Since then, Plusnet has placed itself as the affordable alternative to the likes of BT and Virgin, offering a range of varying internet options.
It's almost always towards the top of the list in our best cheap broadband only deal comparison charts. While you can also pick up super fast fibre broadband deals for less money than most other companies can offer. You can see its full array of plans above, with up-to-the-minute pricing. And you can keep reading to find out more on plucky Plusnet.
See also: Today's best broadband deals | BT broadband deals | Sky broadband deals | TalkTalk broadband deals | Fibre broadband deals | Broadband and TV deals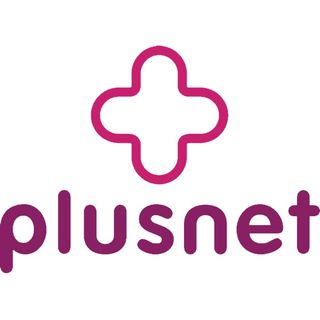 Plusnet broadband packages compared
It might be tempting to go for Plusnet's lowest price ADSL internet and save yourself a packet, but it may actually be worth paying a few pounds more and grabbing a fibre optic plan instead and avoiding lagging headaches later. Plusnet has three options to choose from:

Plusnet Unlimited Broadband
This is Plusnet's most basic internet option, running a standard 17Mb ADSL internet connection. If all you do with your home broadband is surf the net, deal with emails and stream the occasional show live or on catch up then this should be enough. Plusnet Unlimited Broadband includes:
Up to 17Mb speedUnlimited data usageWireless routerLine rental

Plusnet Unlimited Fibre
Fibre broadband is now available to over 90% of the UK, and more and more people are opting for faster internet. To do so with Plusnet will usually cost around a fiver more a month, but your maximum download speeds more than double to almost 5MB per second. That means songs and TV shows downloaded faster, smoother streaming and more people able to use the internet at once without you ever noticing the strain. Plusnet Unlimited Fibre includes:
Up to 38Mb speed Unlimited data usageWireless routerLine rental

Plusnet Unlimited Fibre Extra
The big kahuna of Plusnet's broadband tribe, Fibre Extra cranks the maximum speed to 76Mb – that equates to a potential download speed of 9.5MB per second. Plusnet doesn't bother throwing in any extra perks with Fibre Extra, just pure pace. It's the plan to go for if you like your streaming in glorious 4K, or just have a bustling household of folk who all like to use the internet at once. Plusnet Unlimited Fibre Extra includes:
Up to 76Mb speed Unlimited data usageWireless routerLine rental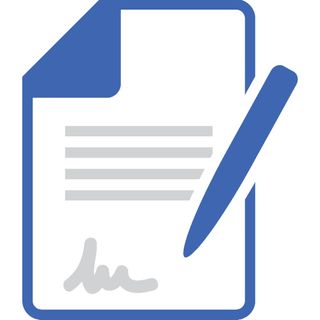 How long will my Plusnet broadband contract last?
Good news if you have commitment issues – Plusnet is one of the only UK internet providers still to offer 12 month contracts as standard. That goes the same regardless of whether you get ADSL or fibre broadband.

Does Plusnet do broadband and TV deals?
Not at the moment. Plusnet is exclusively a broadband and telephone zone. We wouldn't be surprised if it was to join forces with BT's TV offerings at some point in the future, but that doesn't exactly help you now. If you're keen to kill the TV and internet birds with one stone, then direct your attention to our best broadband and TV deals guide and use the comparison chart to narrow down your ideal all-round package.

Do I get a landline from Plusnet?
Easy answer – yes! Line rental is included with all Plusnet broadband deals, so you have access to a landline if you need it.
In the first instance, it works on a pay-as-you-go basis. If you make a lot of calls, that could get very costly indeed. To save money in the long run, it may be better to upgrade to a broadband and phone deal with Plusnet. A few pounds a month gets you unlimited evening and weekend calls to UK landlines and limited minutes to mobiles. Or push the boat out for calls at an any time of the day. Plusnet also has an Anytime International calls plan if you have friends or relatives living abroad.
Also included is Plusnet Call Protect, which has a feature that sends nuisance calls straight to a junk voicemai box. The bad news is that you'll have to say goodbye to those friendly PPI callers.

To transfer to Plusnet Broadband now, head to our comparison table at the top of this page and narrow down your perfect plan. Alternatively, you can head straight to the Plusnet website.
Read More