How to Use Facebook Messenger Day for Marketing : Social Media Examiner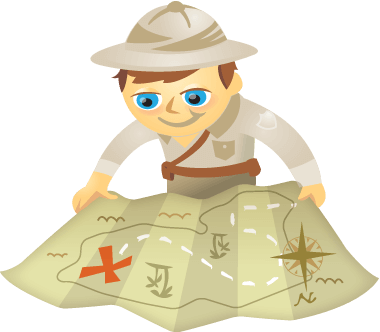 Want a new way to create time-sensitive short video stories?
Have you heard of Facebook Messenger Day?
Now, marketers can use Messenger to deliver disappearing short-form video stories and images to a specific group of people.
In this article, you'll discover how to create and deliver marketing messages via Facebook Messenger Day.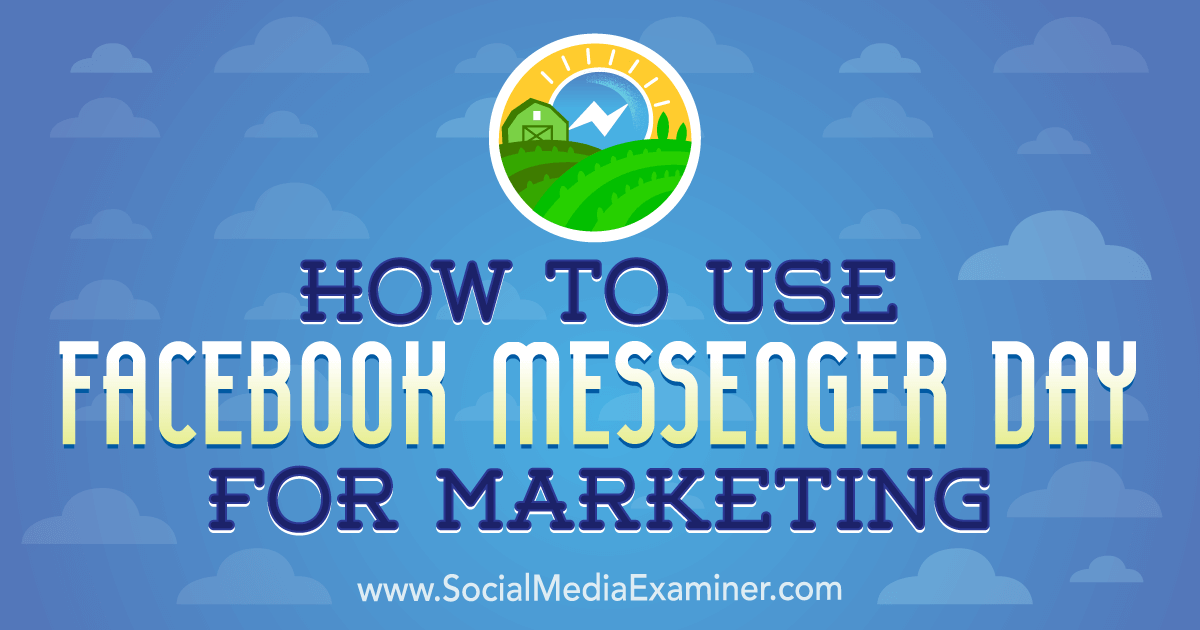 How to Use Facebook Messenger Day for Marketing by Ana Gotter on Social Media Examiner.
What Is Facebook Messenger Day?
Facebook Messenger Day is a new Snapchat-inspired feature that started rolling out last week for iOS and Android users in an app update.
You can now post images or videos through the Facebook Messenger app, which (like Instagram Stories) will be available to watch for 24 hours before disappearing. Facebook lets you adjust the visibility of these disappearing messages or make them available to your entire audience.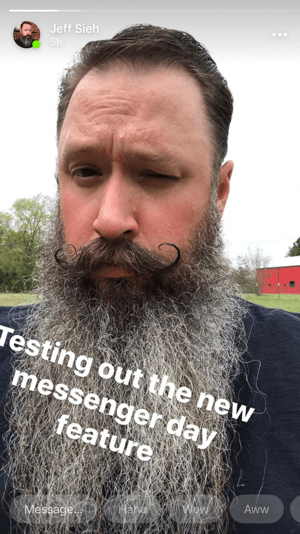 Facebook users can interact with your day, either by entering their own custom message or choosing from available buttons like Wow and Aww.
Users can interact with your content with a number of different reactions, which include everything from emojis to a Wow button. When I posted my message, some of my Facebook friends said they got notifications, but it's unclear if this will happen frequently or if it was just because it was my first shared day.
What Does This Mean for Pages?
Right now, it doesn't appear that Facebook pages have access to this feature because they can't access the Messenger app, which is available only to individual users. This makes the feature more accessible to small businesses, contractors, and public figures that have a large number of clients or interested users as Facebook friends.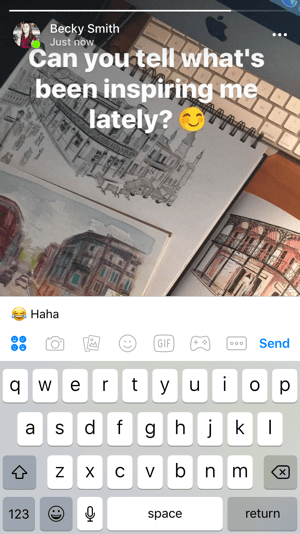 When a Facebook user interacts with your day, their reaction will be sent to you in a private message instead of posted publicly. This can be a way to start conversations with customers.
A lot will depend on you and your customers. If you have clients who've added you as a friend on Facebook, there are opportunities to use Messenger Day for marketing on an individual, personal level. The personal touch could be an advantage for businesses that are able to use the feature.
Because Facebook has looked for ways to monetize the Messenger app in the past, there's a possibility the platform could roll out ads that work similar to the new Instagram story ads.
How to Use Facebook Messenger Day
The Messenger Day feature is available only in the Messenger app, both in terms of creation and viewing. Current days that are available for viewing will appear at the top of your Messenger screen.
To add a photo or video to your day, tap the Add to Your Day option in the top-left corner.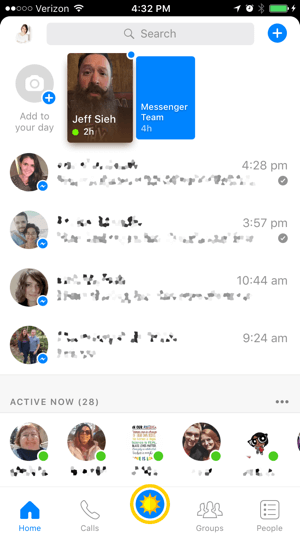 Add content to your day by tapping the camera icon at the top of the Facebook Messenger home page.
On the next screen, you can take a picture or video with Messenger's in-app camera, choose a photo or video from your library, or create a text-only image. To access library images, tap the picture icon in the bottom-left corner. To create a text-only image, tap the palette icon in the bottom-right corner.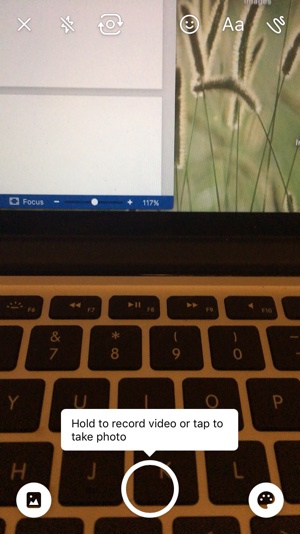 When creating a Facebook Messenger Day update, you can take a video or image through the app's camera, choose something from your library, or create a text-only image.
After you choose your image or video, you can add emojis, filters, and text to your content.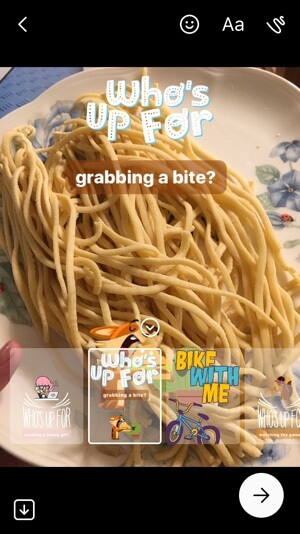 You can apply custom text to your image or video, along with filters, frames, and emojis.
You can also draw right on your image. This functionality resembles Snapchat's original photo drawing and editing features. When you're done editing, tap the right-pointing arrow.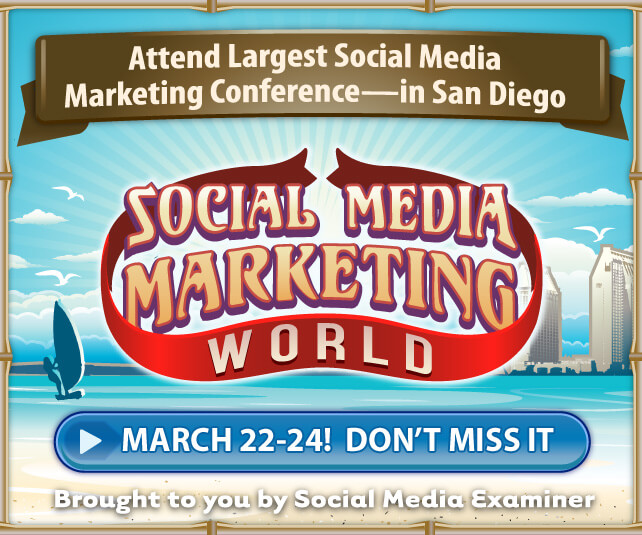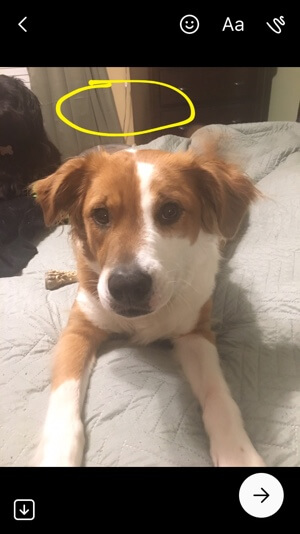 You can draw on the image or video directly with Facebook Messenger's in-app drawing tools.
On the next screen, you have two options for sharing your content. If you want to send it to specific people, select their names under Send As Message To.
If you want to share your content to your day, tap the circle to the right of My Day. You also can choose who can and can't see your day. To customize your audience, tap the gear icon to the left of where you selected My Day.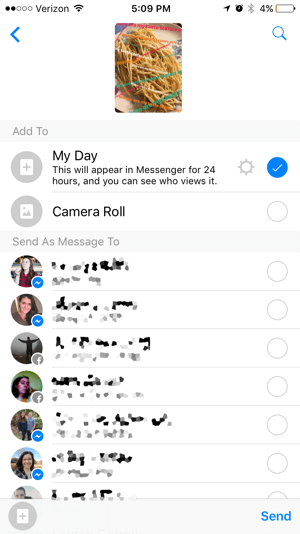 You can send your content to specific people or share it to your Facebook Messenger day.
Here, you can choose to show your day only to a pre-saved group of individuals or show it to everyone except specific users. (Note: This could be used to distribute coupon codes or special sale information only to select users.) Once you're happy with your audience, tap Done.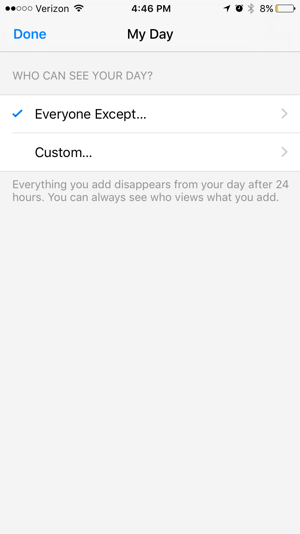 If you publish your content to your day, you can control who has the ability to see it.
Now tap Send to publish your update. To view it, tap on your day from the Messenger home screen.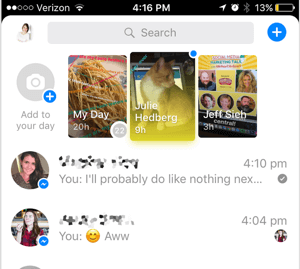 Your day will appear at the top of your Facebook Messenger homepage once it's published. The small gray circle shows how many users have viewed it.
While viewing your day, you can delete or forward it and adjust its visibility settings. Facebook lets you see not only how many users viewed it, but which users viewed it. To see the full list of viewers, tap the gray circle icon with the white number at the bottom of your day.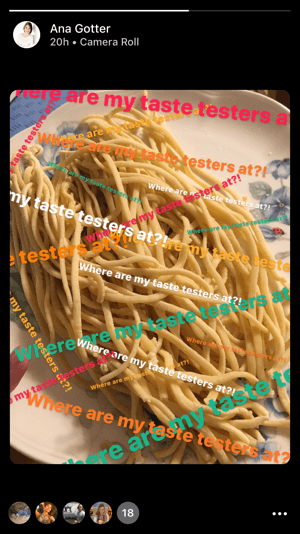 You can view the full number of Facebook users who viewed your day and see which specific users viewed it.
Use Cases for Marketers
Now that you know how to create Facebook Messenger days, here are some ways to incorporate them in your marketing:
Focus on employee-generated content. Employee-generated content can be just as powerful as user-generated content, and since Facebook users are currently the only ones who can share messages, this is an opportunity to build brand awareness through your employees. Employees who post business-related content to their days could benefit directly through new clients or sales.
Encourage users to follow your other social accounts. You may have customers or relevant audience members on your friends list who don't follow your business page or other social profiles, so use your day to encourage them to follow those accounts. Becky Smith used this tactic below to send more traffic to her Instagram account, where she showcases her art and graphic design work.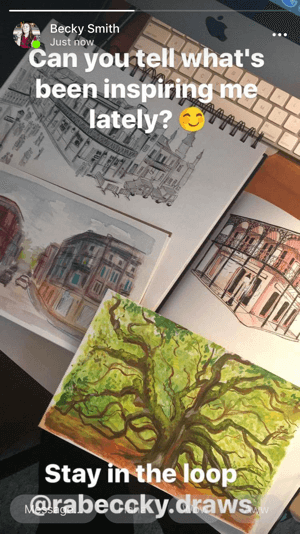 Share what's new with you through your day updates and encourage Facebook users to follow you on other social platforms at the same time.
Share images from live events. Images and videos from live events can be exciting and engaging. Sharing what you're doing with your friends and inviting them to join you can yield great results, whether you're leading a workshop, playing in a concert, or representing your business at a local fair. More attendance is always a good thing.
Deliver news and updates. Whether you're asking your friends to tune into your podcast or announcing a new development with your job or business, sharing the news to your day can drive awareness among those who may not otherwise see the news.
Because the content you share will come from your personal profile, you don't want to overuse this feature and end up spamming the people on your friends list. Focus on relationship-building and brand awareness.
Final Thoughts
Instagram Stories took off quickly and has provided incredible value to marketers and businesses, and we can only expect the same from Facebook Messenger Day. This feature combines Facebook's wide-reaching, diverse, and massive audience with Snapchat's most popular characteristic, providing a great new way to engage with your followers.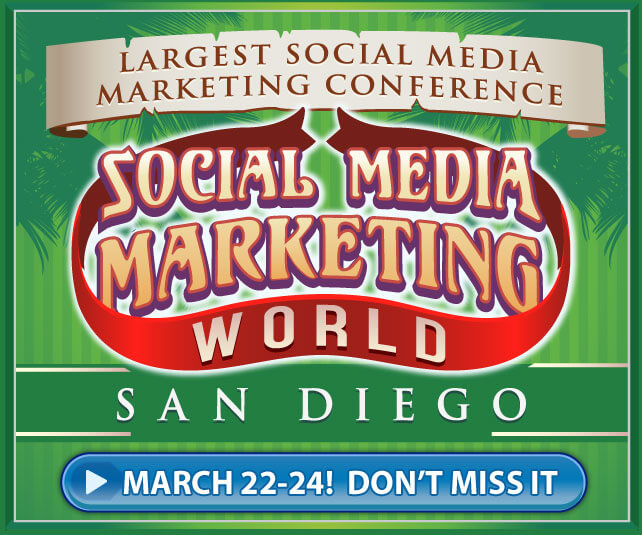 What do you think? Have you started using Facebook Messenger Day for your business? How have you seen it used? Share your thoughts, knowledge, and experience in the comments below.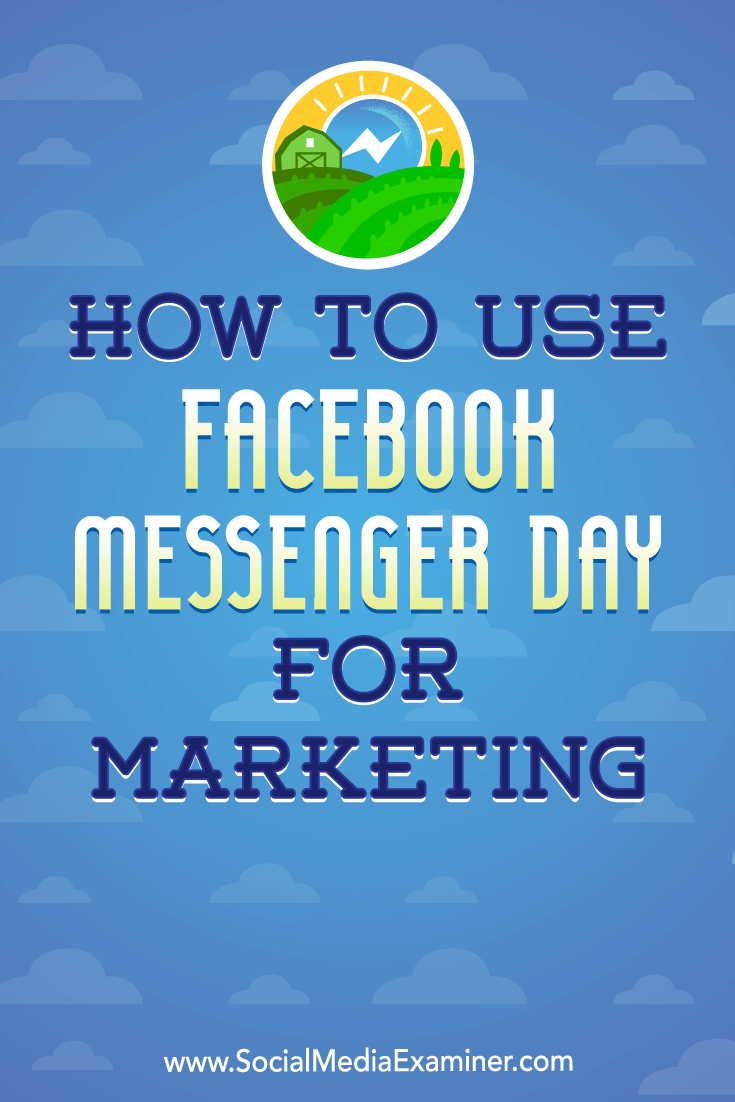 How to Use Facebook Messenger Day for Marketing by Ana Gotter on Social Media Examiner.
Related Posts
Read More