NCAA Tournament 2018 gambling: Betting lines, point spreads for second round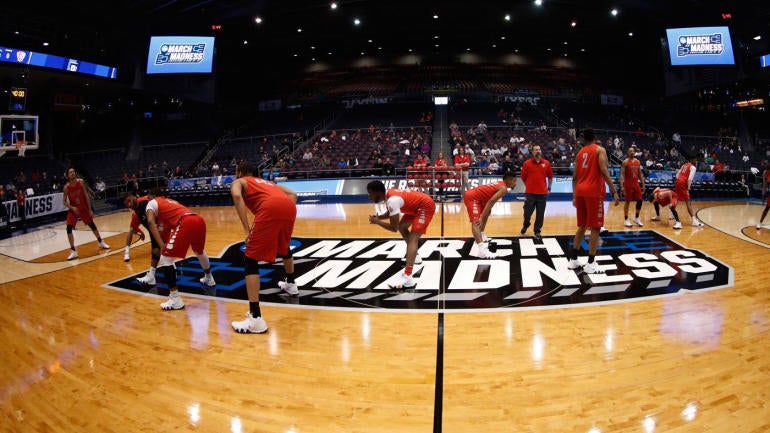 Bracket Busted? Start fresh each round and compete for your chance to win a college basketball dream trip. Play Round-by-Round now.
Well you either made a lot of money or lost a lot of money during the first round of the NCAA Tournament. We're going to go ahead and guess you probably didn't win much. But never fear, the second round is here to give you a whole new chance to take home some cash.
The process of filling out a bracket is always a great deal of fun, but that doesn't mean you can't kick it up a notch by picking games against the spread. In order to do that, you have to know the point spreads. We've got the spreads right here, straight from Bovada.com. So give it a look and immerse yourself in March Madness.
The last two years, SportsLine's computer simulation correctly predicted nine out of 12 double-digit NCAA Tournament upsets in the first round with their computer algorithm. This year they have plenty of upsets again, like one region where you need to pick the 11, 12, AND 13 seeds, and another region with a 4-seed in the Final Four. Click here to see SportsLine's Optimized NCAA Tournament bracket.
Saturday, March 1712:10 p.m. -- No. 1 Villanova (-11) vs. No. 9 AlabamaApprox. 2:40 p.m. -- No. 2 Duke (-10) vs. No. 7 Rhode Island 5:15 p.m. -- No. 5 Kentucky (-6) vs. No. 13 Buffalo6:10 p.m. -- No. 3 Tennessee (-5.5) vs. No. 11 Loyola-Chicago 7:10 p.m. -- No. 1 Kansas (-5) vs. No. 8 Seton HallApprox. 7:45 p.m. -- No. 4 Gonzaga (-3.5) vs. No. 5 Ohio St. Approx. 8:40 p.m. -- No. 3 Texas Tech (-2) vs. No. 6 FloridaApprox. 9:40 p.m. -- No. 3 Michigan (-3.5) vs. No. 6 Houston Sunday, March 18
*Lines will be posted when available
12:10 p.m. -- No. 2 Purdue vs. No. 10 ButlerApprox. 2:40 p.m. -- No. 3 Michigan St. vs. No. 11 Syracuse5:15 p.m. -- No. 2 North Carolina vs. No. 7 Rhode Island6:10 p.m. -- No. 2 Cincinnati vs. No. 7 Nevada 7:10 p.m. -- No. 4 Auburn vs. No. 5 ClemsonApprox. 7:45 p.m. -- No. 9 Kansas St. vs. No. 16 UMBCApprox. 8:40 p.m. -- No. 1 Xavier vs. No. 9 Florida St. Approx. 9:40 p.m. -- No. 5 West Virginia vs. No. 13 Marshall
Read More