LOOK: Pacers' Myles Turner posterizes Cavs' Tristan Thompson, Twitter explodes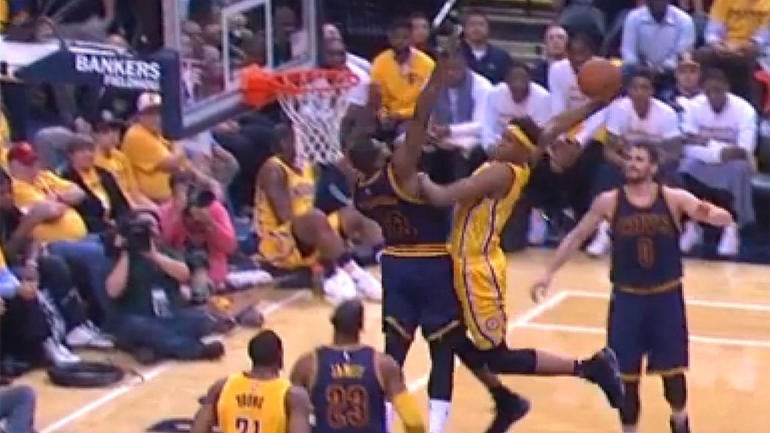 Myles Turner started the Cavaliers-Pacers opening round NBA playoff series with a couple of lackluster games. He made up for all of that with one play during Thursday's Game 3.
Turner sent the crowd and the internet into a frenzy when he collected the offensive rebound off his own miss, gathered himself and put the Cavs' Tristan Thompson on the first poster of the 2017 playoffs:
OH. MY. GOODNESS.
The Twitterverse did not hold back with its reactions, sending their condolences to Thompson and the Cavs.
Need Tristan Thompson loved ones contact. I want their input on this eulogy I'm drafting for him at the hands of Myles Turner
— Emilio A. (@EASports718) April 20, 2017
Miles Turner just KILLED Tristan Thompson 😳
— Big Shaun (@schwarzhuber6) April 20, 2017
Myles Turner just dunked a dunk on Tristan Thompson we're gonna see around here for a long time.
— Gregg Doyel (@GreggDoyelStar) April 20, 2017
waitttttttt. khloe kardashian's boyfriend was slain on the national televisions by texas' own myles turner? 😂🔥
— Ally McReal (@aprilnicole82) April 21, 2017
Myles Turner singlehandedly trying to destroy the city of Cleveland
— Papito Juanito🇵🇦 (@Jy_King1998) April 21, 2017
To be fair, you can't really blame Thompson for trying to block the shot. Who you can blame, however, is Kevin Love for his terrible box out attempt. Hopefully Love buys Thompson dinner after the game to make up for the embarrassment.
Yikes.
Read More