Fantasy Football Week 6 Lineup Cheat Sheet: Got a tough decision about Travis Kelce, Will Fuller or Jerick McKinnon? Find the answer here
More Week 6: Start 'Em and Sit 'Em – Cheat Sheet – Trade Values – Things To Know – Rankings – Streaming Options – Waiver Wire
The Lineup Cheat Sheet combines Fantasy analysis and game-flow predictions with a confidence scale to give you a definitive answer on who to start in your leagues.
The higher the number next to a player's name, the more confident you should be to start him. If a player isn't listed, don't start him.
To find a specific player, use your search function -- CTRL-F on PCs and Command-F on Macs. If neither of those are options, or if you're on a mobile device, you can scroll by game.
If you're still unsure, just send a note on Twitter (@daverichard) and I'll give it a look, time permitting.
Bears at Ravens Bears Ravens Mitchell Trubisky (4.0) Joe Flacco (5.0) Jordan Howard (8.4) Javorius Allen (7.4) Tarik Cohen (5.0) Alex Collins (6.1) Kendall Wright (3.7) Mike Wallace (5.1) Zach Miller (3.9) Jeremy Maclin (4.15) Bears DST (4.1) Benjamin Watson (4.5) Ravens DST (8.1) Start Him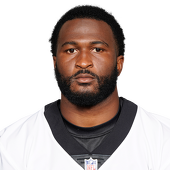 Javorius Allen RB / Ravens (2017 stats) ATT: 66 YDS: 232 TD: 1 TAR: 24 REC: 20 REC YDS: 97 REC TD: 1
We're following the lead of the Ravens coaching staff here. Last week they gave Allen 47 snaps to Alex Collins' 17. Allen was the first man up after Terrance West's injury and had 13 snaps from inside the Raiders 10-yard line (Collins had none). It's clear Collins has some work to do to earn John Harbaugh's trust. Allen isn't exactly dominant -- he has one play of more than 20 yards this season. But the Bears have allowed at least 10 Fantasy points to a running back in each of their last four, and he seems to be the guy best suited to get them here.
Browns at Texans Browns Texans Kevin Hogan (5.7) Deshaun Watson (8.6) Duke Johnson (6.5) Lamar Miller (8.9) Isaiah Crowell (4.6) D'Onta Foreman (3.7) Ricardo Louis (4.9) DeAndre Hopkins (9.1) David Njoku (5.3) Will Fuller (6.9) Browns DST (2.9) Ryan Griffin (5.4) Texans DST (8.9) Sneaky Sleepers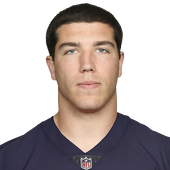 Ryan Griffin TE / Texans (2017 stats) TAR: 16 REC: 9 YDS: 96 TD: 1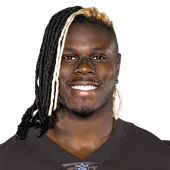 David Njoku TE / Browns (2017 stats) TAR: 15 REC: 12 YDS: 118 TD: 3
The matchups are excellent for both guys. Cleveland has allowed at least eight Fantasy points to all but one tight end it's faced this year, and Houston yielded over 100 yards to the position in two of its last three games. Griffin has played 50-plus snaps in each of his last three while Njoku's handled at least 30 snaps in each of his last four. All of Griffin's stats have come from Watson, while Njoku has caught 4 of 4 targets for 71 yards and two touchdowns from expected starter Kevin Hogan -- better numbers than what Njoku got from DeShone Kizer. Both are worth spot starts in your lineup.
Packers at Vikings Packers Vikings Aaron Rodgers (8.2) Case Keenum (4.1) Aaron Jones (7.0) Jerick McKinnon (6.6) Jordy Nelson (9.3) Latavius Murray (4.9) Davante Adams (8.3) Adam Thielen (7.35) Randall Cobb (6.4) Michael Floyd (4.2) Martellus Bennett (6.5) Kyle Rudolph (6.3) Packers DST (5.9) Vikings DST (6.3) Risky Starter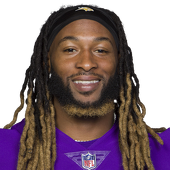 Aaron Jones RB / Packers (Last week at DAL) ATT: 19 YDS: 125 TD: 1 TAR: 1 REC: 1 REC YDS: 9 REC TD: 0
This is a tough spot for Jones. The Vikings have been great against the run so far, this year, and have specifically held Packers running backs out of the end zone in four straight meetings and under 100 total yards in three straight. They've been great against edge rushers, which seems to be how the Packers typically use Jones so far. Most of you will start Jones without a second thought because of the workload headed his way, but don't expect a game like he had last week. Especially with Ty Montgomery starting to get going in practice.
Start Him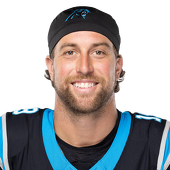 Adam Thielen WR / Vikings (2017 stats) TAR: 40 REC: 29 YDS: 392 TD: 0
Things are looking real good for Adam Thielen. The absence of Stefon Diggs should mean more numbers -- in the two games last season Thielen played in full without Diggs he totaled 15 catches on 19 targets for 180 yards and a touchdown. They represent two of his five career games with at least seven grabs. Of course, another one of those high-catch outputs came against the Packers last Christmas Eve when he rocked them for 12 grabs, 202 yards and two touchdowns. He destroyed slot cornerback Quinten Rollins for 122 of those yards that day -- and guess who he'll likely line up against on Sunday? With a concussion expected to keep Packers cornerback Kevin King out of action, Rollins will likely start and play as the slot corner, which is where Thielen figures to line up a bunch. Tack on Case Keenum's propensity to target his receivers deep and Thielen has a chance to have a monster week ahead of him.
Lions at Saints Lions Saints Matthew Stafford (6.6) Drew Brees (9.2) Ameer Abdullah (6.8) Mark Ingram (8.0) Theo Riddick (4.8) Alvin Kamara (6.3) Golden Tate (6.8) Michael Thomas (8.2) Marvin Jones (5.8) Brandon Coleman (3.6) Eric Ebron (2.9) Ted Ginn (3.0) Lions DST (4.3) Coby Fleener (3.7) Saints DST (6.9) Start Him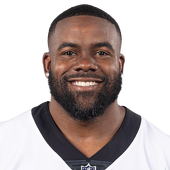 Mark Ingram RB / Saints (2017 stats) ATT: 42 YDS: 170 TD: 0 TAR: 22 REC: 15 REC YDS: 125 REC TD: 0
Moving Adrian Peterson will be the best thing for Ingram. Without Peterson taking even a handful of touches, Ingram should be able to get in a rhythm and take advantage of a pretty good home matchup. The Lions have given up three rushing scores to backs, yet they've taken on only a couple of legitimately good run units. Can the Saints say they're a good run unit? Well, Ingram's averaging 4.0 yards per run. Not bad. Alvin Kamara will get in the game too, but expect Ingram to pick up at least 15 touches and get a shot at a touchdown from close range.
Dolphins at Falcons Dolphins Falcons Jay Cutler (4.2) Matt Ryan (7.0) Jay Ajayi (7.6) Devonta Freeman (9.7) Jarvis Landry (7.2) Tevin Coleman (7.2) Kenny Stills (4.25) Julio Jones (9.5) Dolphins DST (3.7) Taylor Gabriel (4.6) Austin Hooper (5.2) Falcons DST (7.3) Sneaky Sleepers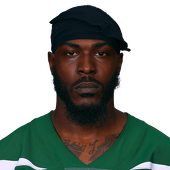 Tevin Coleman RB / Falcons (2017 stats) ATT: 29 YDS: 181 TD: 0 TAR: 19 REC: 13 REC YDS: 153 REC TD: 1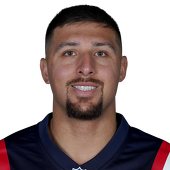 Austin Hooper TE / Falcons (2017 stats) TAR: 13 REC: 10 YDS: 194 TD: 1
It's assumed the Dolphins will double-cover Julio Jones with Mohamed Sanu off the field. Matt Ryan is very good at taking what a defense gives him and turning it into nice numbers and he'll do it here. Expect a big dose of the Falcons run game, including Coleman. He's had at least nine touches in three of four games and at least 89 total yards in each of his last two. He'll have a shot to score on a Dolphins defense that's given up a touchdown to a runner in every road game so far. Hooper also has a nice matchup and saw his targets increase in Week 5 when Sanu (and Jones) weren't playing.
Patriots at Jets Patriots Jets Tom Brady (9.3) Josh McCown (5.6) Mike Gillislee (7.1) Matt Forte (5.7) James White (5.2) Elijah McGuire (3.8) Rex Burkhead (5.1) Jermaine Kearse (6.1) Chris Hogan (8.6) Robby Anderson (4.3) Brandin Cooks (7.0) Austin Seferian-Jenkins (6.9) Danny Amendola (4.8) Jets DST (3.3) Rob Gronkowski (9.0) Patriots DST (7.1) Start Him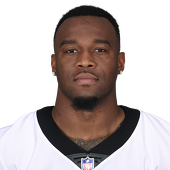 It's touchdown or bust for Gillislee, but after the Browns scooted inside the Jets 10-yard line for seven plays last week, you can't help but think the Patriots will move the ball with similar ease. Gang Green has given up a rushing score to a running back in each of their losses, and this figures to be another loss. It also should be noted that Gillislee's rushing average has improved over his past two games. He's okay as a No. 2 Fantasy running back.
49ers at Redskins 49ers Redskins Brian Hoyer (5.9) Kirk Cousins (8.4) Carlos Hyde (6.4) Chris Thompson (6.2) Matt Breida (4.7) Samaje Perine (5.75) Pierre Garcon (7.1) Terrelle Pryor (7.3) Trent Taylor (2.4) Josh Doctson (6.2) George Kittle (5.9) Jamison Crowder (3.4) 49ers DST (3.1) Ryan Grant (2.7) Jordan Reed (5.7) Vernon Davis (3.3) Redskins DST (4.9) Start Him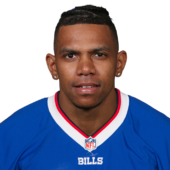 Terrelle Pryor WR / Redskins (2017 stats) TAR: 24 REC: 13 YDS: 186 TD: 1
Pryor went into the bye week on a high note and should come out of it equally good. The poor 49ers are playing their third straight game on the road after a pair of overtime losses. Several members of the defense have registered over 150 snaps in those games, including multiple defensive backs. San Francisco's pass defense has been ripped for 200 yards by receivers in its last three games. Pryor still leads the Redskins in targets and should be a fixture for Kirk Cousins this week.
Buccaneers at Cardinals Buccaneers Cardinals Jameis Winston (7.05) Carson Palmer (7.6) Doug Martin (8.7) Andre Ellington (6.0) Mike Evans (8.4) Adrian Peterson (5.3) DeSean Jackson (7.6) Larry Fitzgerald (6.5) Adam Humphries (3.9) Jaron Brown (6.0) Cameron Brate (7.3) John Brown (5.15) Buccaneers DST (6.7) J.J. Nelson (4.0) Cardinals DST (5.7) Sit Him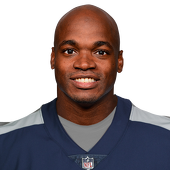 The Cardinals enter Week 6 dead last in rushing (2.6 yards per attempt) and tied for 28th in rush attempts (100). It's hard to believe Peterson will prop up this run game, particularly behind an offensive line that has just two starters with positive (but low) run blocking grades on Pro Football Focus. No doubt he'll improve on the 6.8 carries per game he averaged with the Saints, but with Andre Ellington owning the passing-downs role, Peterson shouldn't be trusted unless the matchup is incredibly favorable. That's not the case this week, especially with the Buccaneers linebacker corps getting healthy.
Rams at Jaguars Rams Jaguars Jared Goff (4.6) Blake Bortles (4.4) Todd Gurley (8.2) Leonard Fournette (9.6) Cooper Kupp (5.3) Chris Ivory (4.3) Sammy Watkins (3.8) Allen Hurns (5.9) Robert Woods (2.9) Marqise Lee (4.5) Tyler Higbee (2.5) Jaguars DST (8.8) Rams DST (4.7) Sit Them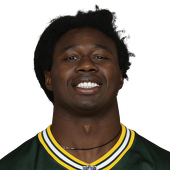 Sammy Watkins WR / Rams (2017 stats) TAR: 20 REC: 14 YDS: 211 TD: 2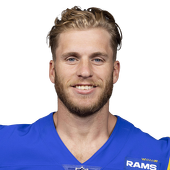 Cooper Kupp WR / Rams (2017 stats) TAR: 29 REC: 17 YDS: 230 TD: 2
Only two receivers have come up with 10-plus Fantasy points against the Jaguars, and they're the only two with double-digit targets against them: DeAndre Hopkins and Antonio Brown. At this point poor Sammy Watkins would throw a party if he got even six targets! At least Kupp has 7.5 targets per game in his last two, but this matchup isn't good enough to confidently start him. It doesn't help that Goff has completed 52 percent of his passes in his last two games; the Jaguars are allowing 58.5 percent of passes to get caught, fifth-best in the league.
Steelers at Chiefs Steelers Chiefs Ben Roethlisberger (4.8) Alex Smith (7.5) Le'Veon Bell (9.5) Kareem Hunt (9.8) Antonio Brown (9.4) Charcandrick West (3.9) JuJu Smith-Schuster (4.4) Tyreek Hill (7.8) Martavis Bryant (4.35) Travis Kelce (7.6) Steelers DST (5.5) Chiefs DST (7.5) Start Him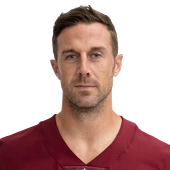 Alex Smith QB / Chiefs (2017 stats) CMP%: 76.6 YDS: 1,391 TD: 11 INT: 0
With a 76.6 completion percentage, an 8.8 yard per attempt average and an 11 touchdown to zero interception ratio, Smith deserves the benefit of the doubt, even in this tough matchup. The Steelers haven't allowed a quarterback to reach 250 yards or multiple passing scores this year, and they've held Smith to one multi-score game in their last four meetings spanning three seasons. But Smith's playing at such a high level right now, complete with a safe, 18-point Fantasy floor in six-point passing score leagues, that Fantasy owners shouldn't balk at the matchup.
Sit Him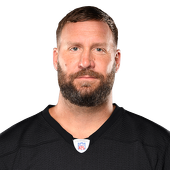 With a 61.5 completion percentage, a 6.5 yard per attempt average and six touchdowns to seven interceptions, Roethlisberger deserves no benefit of the doubt. He's been a major disappointment despite a loaded receiving corps and solid offensive line. Andy Reid's Chiefs have silenced him in two of three recent matchups, the outlier being a five-touchdown outing back in Pittsburgh last year. Known the world over for being a brutal road quarterback, Roethlisberger will have one of the best Fantasy matchups on the board but can't be trusted to come through when he's on pace for his worst season since '06.
Chargers at Raiders Chargers Raiders Philip Rivers (6.8) Derek Carr (7.3) Melvin Gordon (9.0) Marshawn Lynch (8.1) Keenan Allen (8.5) Michael Crabtree (8.1) Tyrell Williams (5.7) Amari Cooper (5.4) Travis Benjamin (3.1) Seth Roberts (2.5) Hunter Henry (7.1) Jared Cook (4.1) Antonio Gates (3.1) Raiders DST (3.5) Chargers DST (4.5) Start Him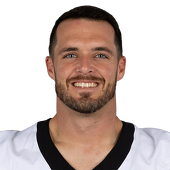 Derek Carr QB / Raiders (2017 stats) CMP%: 67.9 YDS: 753 TD: 7 INT: 2
Carr's track record at home and in early-season matchups with the Chargers, along with an interesting twist involving Michael Crabtree, should make Fantasy owners feel confident in starting him. In each of three seasons, Carr has thrown multiple touchdowns and delivered at least 23 Fantasy points in his first game against the Chargers (he's stunk in all the rematches). It only helps that he's returning to the field in Oakland, where he's delivered 20-plus Fantasy points in 11 of his last 15 outings.
The Chargers should stick with their Cover 3 scheme, making things easy on Carr to find targets on shorter routes, including over the middle. Bolts defensive coordinator Gus Bradley used the scheme versus the Raiders last year while with the Jaguars, and Crabtree scored on an otherwise plain day for Carr. But Crabtree has also scored in each of his last four against the Chargers, meaning he's dominated the current personnel playing in a system he flourished against. That's great for Carr, who probably won't get a huge workload but should still climb to over 20 Fantasy points.
Start Him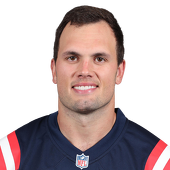 Hunter Henry TE / Chargers (2017 stats) TAR: 18 REC: 12 YDS: 138 TD: 2
The Chargers got the memo from the Fantasy universe: Free Hunter Henry! Last week he played 62 snaps and ran 33 routes, both season highs. And they won! It would be downright shocking for the Chargers to revert Henry into a blocking tight end after successfully using him as a receiver at the Giants. Oakland allowed over 50 yards and touchdowns to tight ends in two of their last three games. We're cautiously optimistic in starting Double H.
Giants at Broncos Giants Broncos Eli Manning (3.6) Trevor Siemian (5.8) Wayne Gallman (5.4) C.J. Anderson (8.8) Shane Vereen (4.4) Jamaal Charles (5.5) Roger Lewis (3.3) Emmanuel Sanders (7.4) Evan Engram (4.3) Demaryius Thomas (6.6) Rhett Ellison (2.3) Bennie Fowler (4.1) Giants DST (6.5) A.J. Derby (4.7) Broncos DST (9.7) Start Him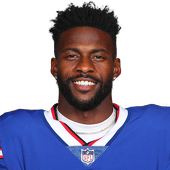 When it comes to the Broncos receivers, you look for any edge you can find. Sanders, along with teammate Bennie Fowler, are expected to line up in the slot and see Giants backup cornerback Ross Cockrell in coverage. Sanders will also draw embattled cornerback Eli Apple in coverage when lined up outside. Both matchups are great for him to use his speed to break away for long gains. It'll only be juicier if Giants safety Landon Collins misses the game. Sanders leads the Broncos in targets and receptions, and is tied for the team lead with Fowler in receiving touchdowns. This should be a good game for him.
Colts at Titans Colts Titans Jacoby Brissett (6.0) Matt Cassel (3.4) Frank Gore (5.65) DeMarco Murray (8.3) Marlon Mack (5.6) Rishard Matthews (5.2) T.Y. Hilton (8.9) Delanie Walker (6.1) Donte Moncrief (3.2) Jonnu Smith (2.7) Kamar Aiken (2.3) Titans DST (5.3) Colts DST (6.1) Sit Him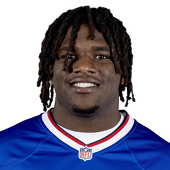 Frank Gore RB / Colts (2017 stats) ATT: 75 YDS: 239 TD: 2 TAR: 11 REC: 8 REC YDS: 82 REC TD: 0
The Colts must see what we've seen -- Gore's averaging 3.2 yards per carry. While he's making more of an impact as a pass catcher (three catches in each of his last two), the sense is that the team will begin phasing him into a shared role on early downs with Marlon Mack, and he'll likely continue to lose third downs, short-yardage and goal-line tries to Robert Turbin. It doesn't leave a lot for Gore -- maybe 60 yards per game? The Titans are giving up just 3.5 yards per carry on the year with two rushing scores allowed. Trade him for whatever you can.
Eagles at Panthers Eagles Panthers Carson Wentz (7.1) Cam Newton (8.8) LeGarrette Blount (5.8) Christian McCaffrey (7.5) Corey Clement (3.6) Jonathan Stewart (5.9) Alshon Jeffery (8.7) Devin Funchess (7.9) Nelson Agholor (5.0) Kelvin Benjamin (7.5) Torrey Smith (3.5) Ed Dickson (5.5) Zach Ertz (8.0) Panthers DST (5.1) Eagles DST (3.9) Start Him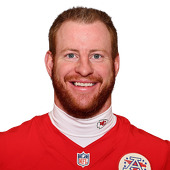 Carson Wentz QB / Eagles (2017 stats) CMP%: 62.1 YDS: 1,362 TD: 10 INT: 3
This is a tricky spot for Wentz -- he's on a short week, playing with a backup right tackle on the road. If this were last year he'd be an obvious sit. But he's been playing well and the Panthers have allowed at least two passing touchdowns over their last three with no interceptions. The other key here is a Panthers run defense that should squash LeGarrette Blount and limit Philly's rush attempts. It means Wentz will throw plenty.
Sit Him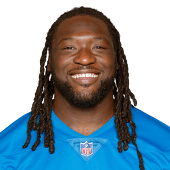 LeGarrette Blount RB / Eagles (2017 stats) ATT: 56 YDS: 323 TD: 1 TAR: 3 REC: 3 REC YDS: 21 REC TD: 1
Every lead back the Panthers have faced this year has gone scoreless and failed to produce over 90 total yards. Blount's been over 90 yards once this season, so if you start him you're banking on him scoring. There's a chance -- Carolina's allowed a rushing score in each of its last three, but it's been by a secondary back and not the starter. And even with those touchdowns, not one running back has delivered 10-plus Fantasy points against the Panthers this season. This is a tough spot for Blount.
Read More