2018 Fantasy Baseball Draft Prep: Ranking the Fantasy assets for the Cleveland Indians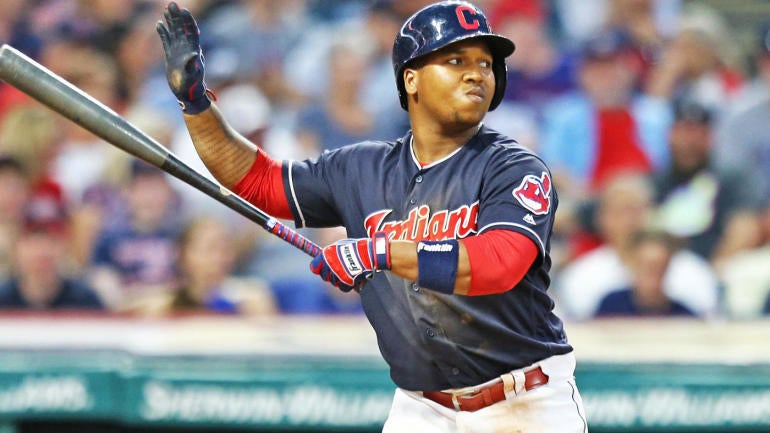 The Cleveland Indians haven't had a losing season since 2012. They've won their division the past two seasons. They are by definition a very good team. So it makes sense they have a lot of Fantasy assets. That doesn't mean we have to agree on what those assets are worth.
We can all agree that Corey Kluber, Jose Ramirez, Francisco Lindor are early round picks. There doesn't seem to be much dispute about Edwin Encarnacion and Carlos Carrasco either. After that, there is almost no consensus.
Former top-25 prospect Bradley Zimmer still has huge upside. Former Fantasy standouts Michael Brantley and Jason Kipnis have both bounce-back and bust potential. You could make an argument for three different pitchers to join Kluber and Carrasco as top-30 starting pitchers. But they also may not even make the rotation. There's plenty to talk about with this roster.
Indians in my Top 300Players in Scott's Top 100 Prospects
Prospect notes from Scott White
Things to Know The Indians rotation battle is one of the most interesting to watch in baseball this spring. I have both Salazar and Clevinger ranked as if they'll win the job but more because they have a lot more upside than someone like Josh Tomlin. If either Salazar or Clevinger throw 180 innings this year they could be a top 30 starting pitcher. Then again, either could end up in the bullpen. Don't underestimate Andrew Miller's value in Roto leagues. Miller will help greatly in WHIP and ERA while also giving close to a half dozen wins, a few saves and 100 Ks. With the lack of depth at starting pitcher, I'd treat him more like a No. 4 or No. 5 starter in Roto leagues than a set-up man.Bradley Zimmer stole 18 bases in 101 games last year. He averaged 41 per year in his last two full minor league campaigns. If his plate discipline improves just a little and he stays healthy, it's easy to see the breakout potential, especially in Roto. Lineup & Rotation
Read More