2018 Fantasy Baseball Draft Prep: Ranking the Fantasy assets for Detroit Tigers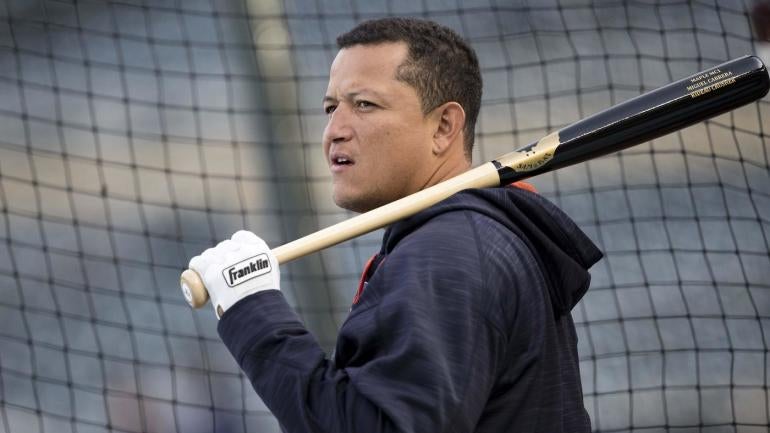 As I worked through the American League Central, my first thought was the Royals don't have much in the way of Fantasy assets. Then I got to the Tigers.
While the Tigers do have six players in my Top 300, they're all there in the borderline starter sense ... at best. Justin Verlander, Justin Upton and Ian Kinsler are gone. Miguel Cabrera and Victor Martinez are still there, but you'd be forgiven if you didn't recognize them.
Yes, they have youth coming, but only one of those prospects is anywhere close to draft-able. It's going to be a long summer in Detroit, but you may not notice, because you may not have any Tigers on your Fantasy teams.
Tigers in my Top 300Players in Scott's Top 100 Prospects
*Prospect notes from Scott White
Things to Know The batted ball data from 2017 suggests Cabrera and Castellanos should improve on last year's numbers. Then again, there's reason to believe Comerica's measurement tools were not calibrated correctly. Why does that matter? Looking solely at Cabrera's batted ball data from last year would lead you to believe he's still an elite first basemen. But looking solely at his production you'd have reason to think he may be approaching the end. Michael Fulmer's upside was already limited by his lack of strikeouts. Now he has injury concerns and is pitching on a team that isn't trying to win. I like Fulmer more in points because he could compile a lot of innings, but I would imagine he'll be drafted long before I want to take him in most leagues.Candelario has some prospect pedigree and is still just 24 years old but, like Castellanos, it's hard to see where he's going to stand out. He doesn't steal bases and he's never topped .283 or 15 home runs in a minor league season. He does consistently post good OBP numbers, but his value is likely limited to deep Roto leagues and AL-only. Lineup & Rotation
Read More