2018 Players Championship: Jordan Spieth says event is one of the toughest tests in golf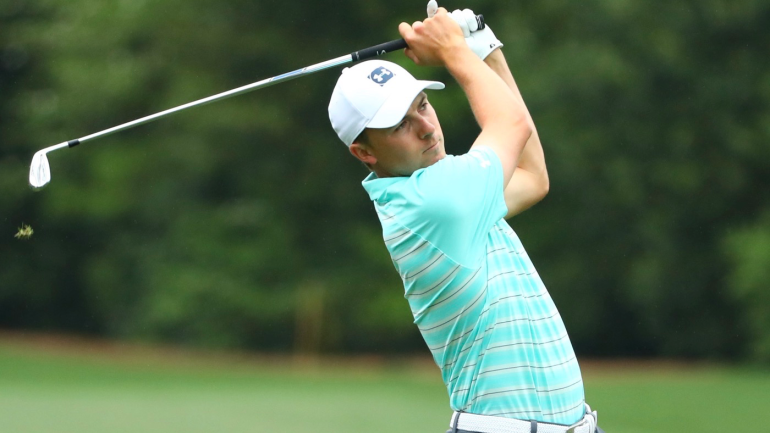 Paul Casey has withdrawn from the 2018 Players Championship at TPC Sawgrass with a bad back, which means all of the top 50 players in the world will not actually play this week. That number is now 49, which is unfortunate for Casey (who has been awesome in 2018) but not much more than a statistical footnote for the tournament as a whole.
Paul Casey (back) withdraws from @THEPLAYERSChamp, which means we no longer have all top 50 in OWGR in the field. Would have been the first time it happened since 2016 U.S. Open.
— Will Gray (@WillGrayGC) May 9, 2018
With a field that is either the deepest or second deepest over the course of the season, it's not a difficult argument to make that The Players is the hardest golf tournament in the world to win. Maybe that's why only five golfers have ever done it twice (since the tournament moved to TPC Sawgrass in the early 1980s) and nobody has done it more than twice.
Jordan Spieth spoke on this subject on Tuesday, and his insight was helpful and formative in terms of the way we think about this event vs. the four majors.
"At this point in my career, I obviously have the PGA circled," said Spieth, who only needs the PGA Championship for the career slam. "I think it just kind of depends who it is and what's happened.
"... I have not won The Players, and we look at this tournament up there in about equal value with the major championships. The only thing that holds it away from being a major is simply people jotting down how many majors people won.
"It is one of the toughest tests in golf with potentially the best field in golf. I think it is the best golf in all of golf. If you win here, you can win anywhere else. There is no added thing that any other tournament brings that this tournament doesn't have. Therefore, guys like Rickie [Fowler], who kind of catches some slack for having not won a major yet, essentially he's won what's harder to win than a major: The Players."
I agree with Spieth's take here, even though from a very technical standpoint, the PGA Championship is probably slightly more difficult. The point is that we get all caught up in what's denoted a major and what's not, and we forget that it was all arbitrary to begin with. Fifty years from now, The Players might be a major based on what somebody in the media in 2068 says or thinks.
Tournaments are made by who shows up, and despite Casey's WD, this one remains a crown jewel that anybody in the field would love to add to their resume.
Read More